Silver Holographic Slashers Handmade Coffin Bowl Pokers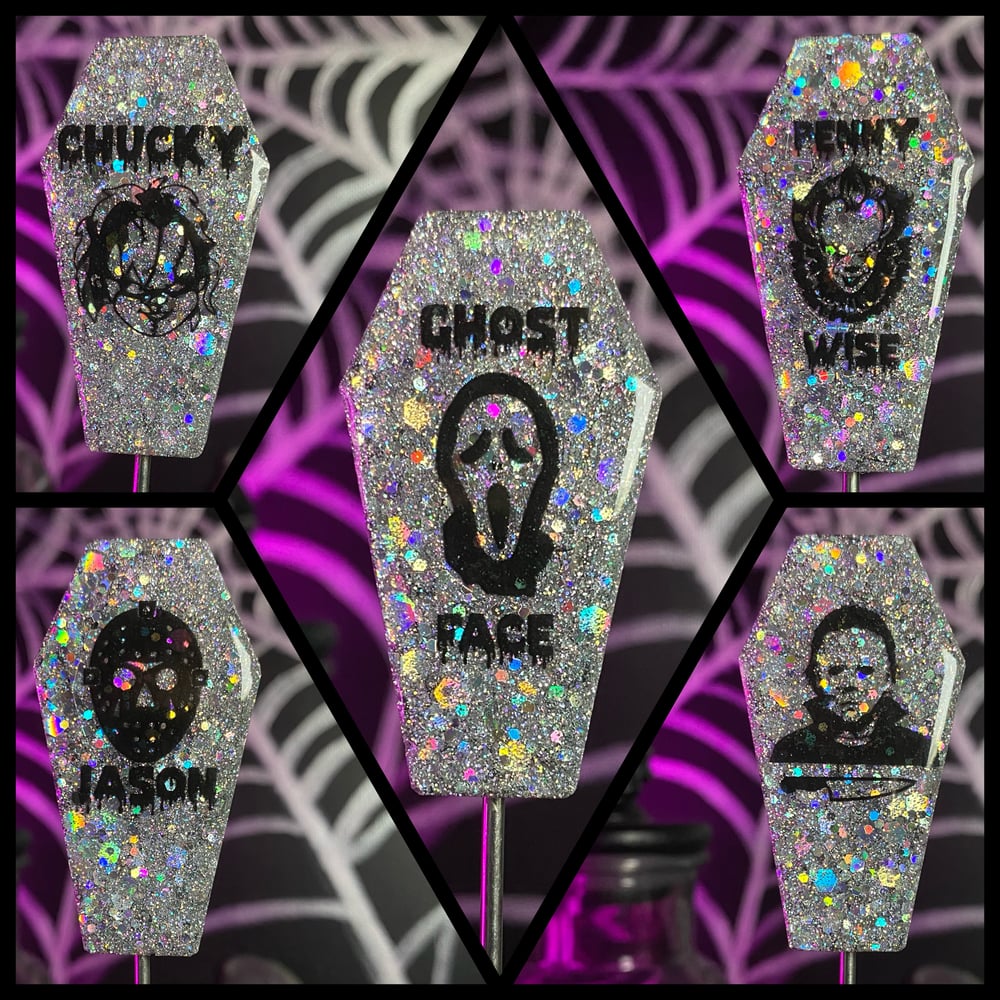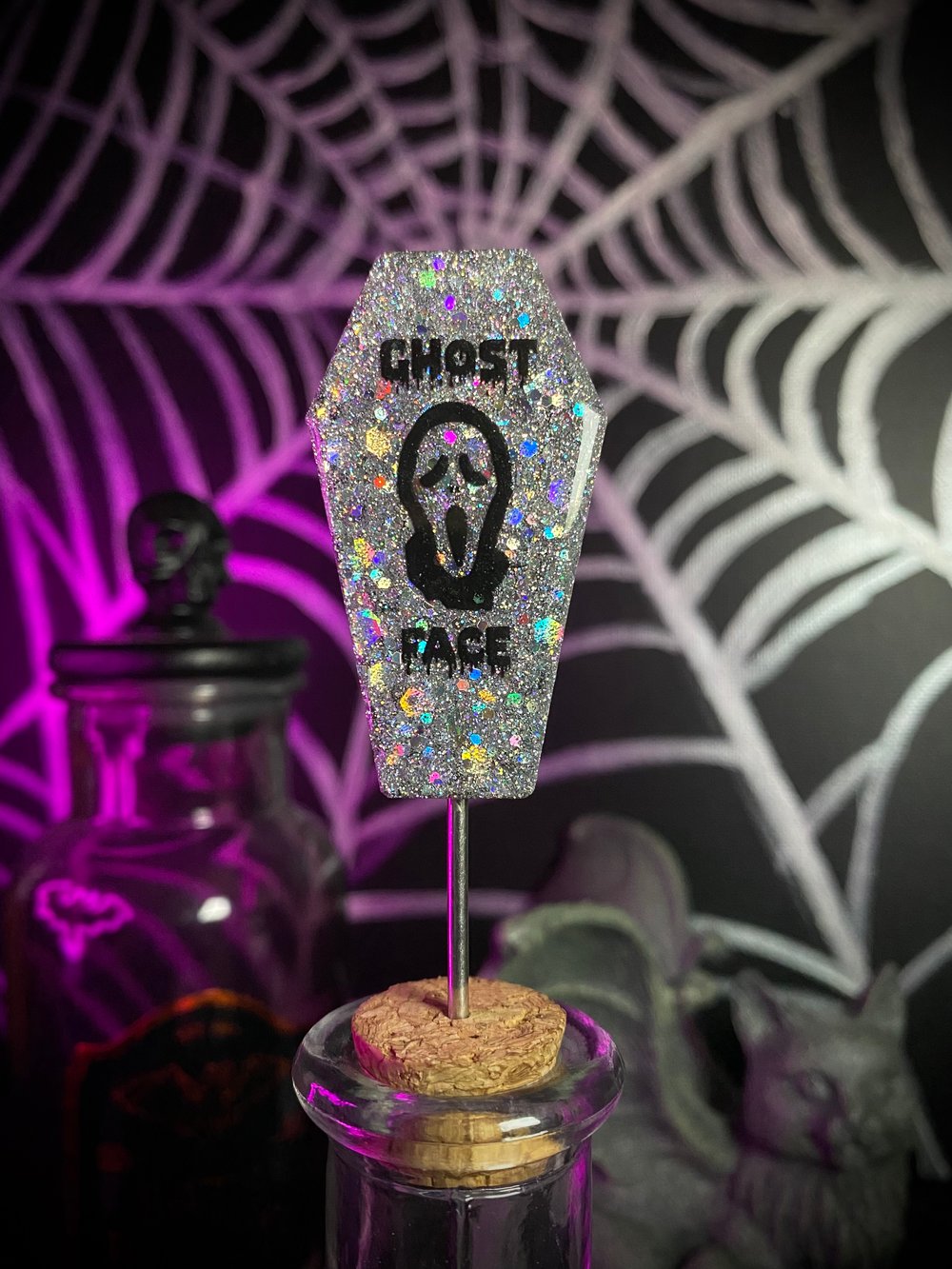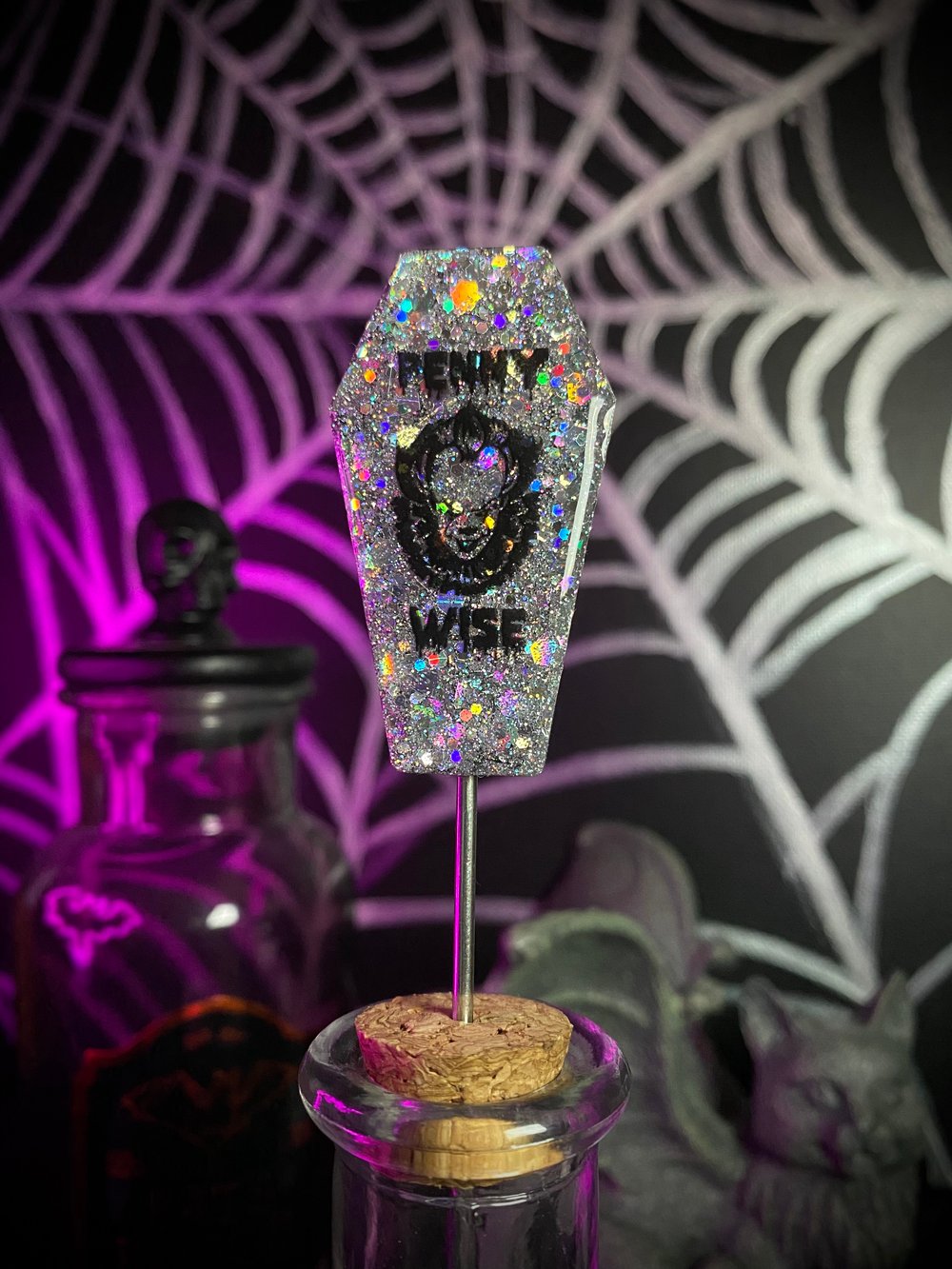 Handmade with epoxy & UV resin, image inserts, and sharp, food-grade stainless steel pokers to easily clear out your clogged bowls and pipes.
Features silver holographic glitter backings, and various horror slashers.
In total, the poker is about 6 5/16th inch tall and 1 1/8th inch wide & the metal stem is 2mm wide and fits within most 14mm bowls and larger.
Each poker is easy to clean with rubbing alcohol and packed safely with a rubber tip (plus a free hand printed & hand cut sticker!)
For use by those who are 18+, please be extremely careful when handling or cleaning the sharp edge & keep out of reach of children!
Ghostface

Sold out

Michael

Sold out

Pennywise

Chucky

Sold out

Jason

Sold out